The Stumptown Lowdown
The oldest snowboard shop in Montana, Stumptown Snowboards is family owned and operated since 1992. Started out of a deep passion for snowboarding and the mountains, Stumptown delivers a wealth of experience, history and soul. We want to make sure everyone's day is a day filled with fun!
Located in the center of downtown Whitefish, it showcases our selective gathering of gear and apparel for all seasons. From the technical to the fashionable, Stumptown has you covered. In the winter, Stumptown is your best resource for all you will need to be ready for a great day on the snow. The flagship store features a full service shop with experienced techs to maintain your equipment, ski and snowboard.
Summer brings about a great selection of men's and women's clothing, swimwear, sandals, shoes, skateboards, sunglasses and more.  Consider us your shop for all things fun; lake and skate.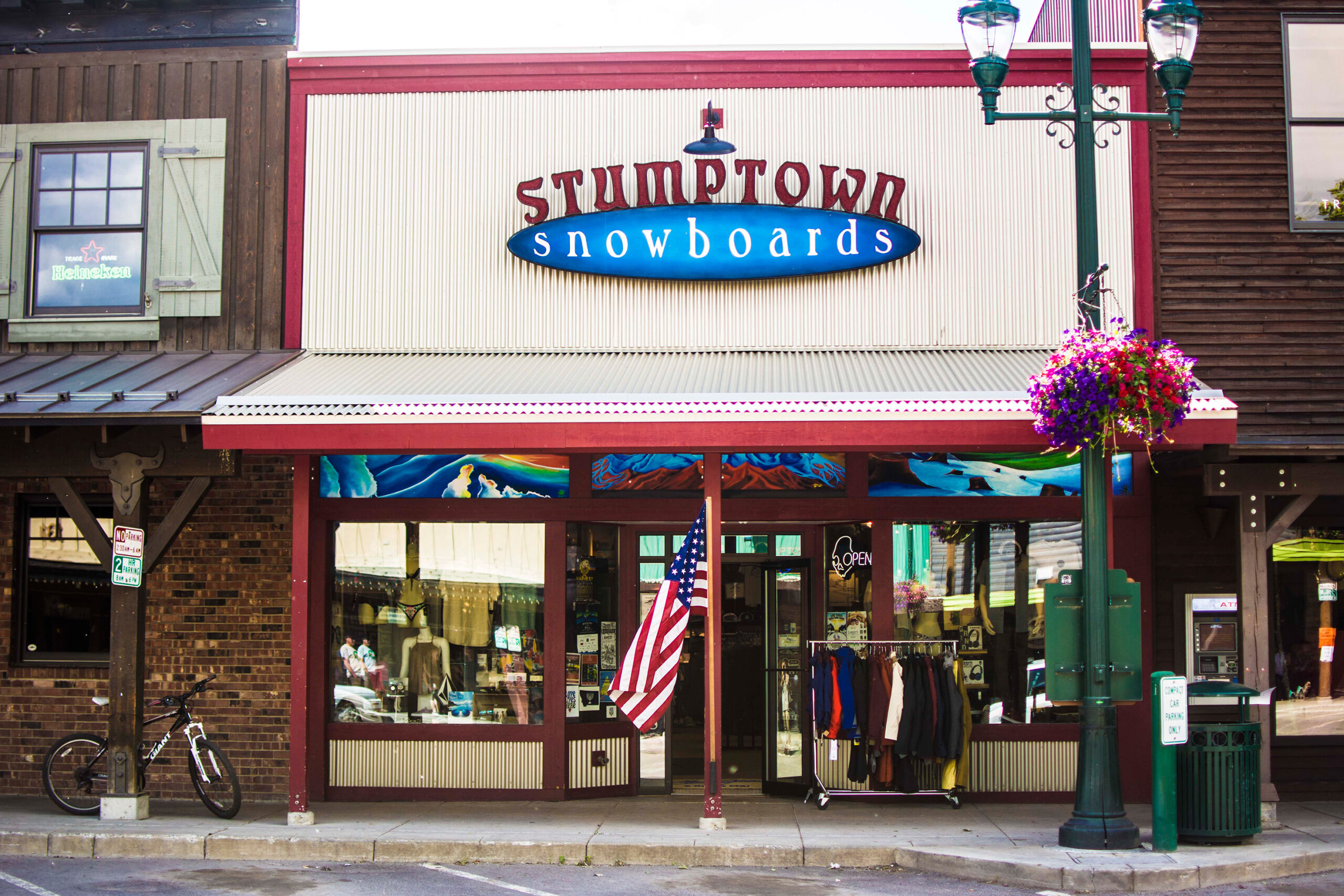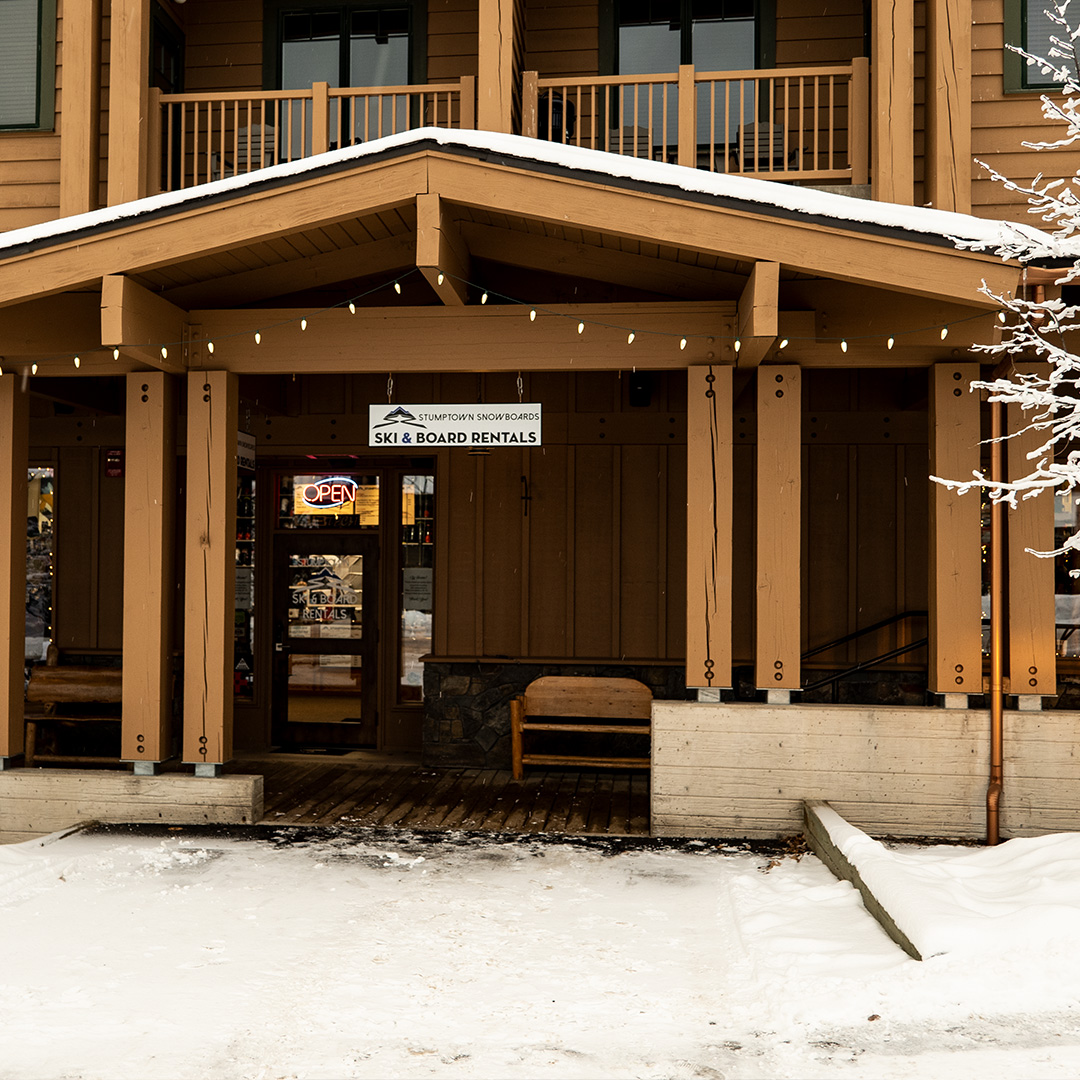 Whitefish Mountain Resort Location
Our mountain shop is open during the winter season and is located slope side in the upper village of the resort. Conveniently located in the Morning Eagle building, this store focuses on gear and product for the mountain. With an expanded service center, this shop will quickly put you back on the snow if you experience equipment failure. This shop gives us the opportunity to provide an unmatched snowboard demo/rental center where you can ride the finest equipment the industry has to offer. We also offer premium ski rentals so bring along your friends and family who love to ski.  We are very proud of our rental program and are confident that we can deliver quality, convenience and an enjoyable rental experience. Check out our rentals page to make your reservation today.
"It's extremely rare to have a snowboard shop as engaged in the local community as Stumptown is, best shop out there, best staff out there, best owners out there."
"Stomping grounds" to "Stumptown," this small town shop has continued to stoke the fire of my passion for snowboarding since day 1 and couldn't be more happy to be part of the team. "
"The best place to get what you need to shred. The staff know their stuff and will fit you in whatever you are looking for with ease. Great deals always. I would rate this shop six stars if I could."
"Great gear, even better prices and the staff is excellent!"
"Super rad shop has tons of quality equipment and the staff are nice and helpful."
"Great local business! Everything you need to get out there and have some fun on the Big!
"2nd year in a row renting from Stump on the Mtn. Don't know how but the place just got better. They are nice, knowledgeable, and just down to earth."
Best ski and board techs around.
I'm an outdoorsy girl who loves fashion, and almost always shows up inappropriately dressed for my mountain adventures. Thank goodness for Stumptown, who has functional AND fashionable gear in stock, so I can feel my fanciest while shredding the gnar.
Highly recommend. Military friendly and really helpful staff. Have a test rental program at where rental goes towards eventual purchase.
This shop has been around for over 25 years and it shows. Same owners since day one! All the brands they carry are top of the line. The staff is incredible to work with. Easy going and extremely knowledgeable. Thank you Stumptown crew!
Companies we Proudly Carry